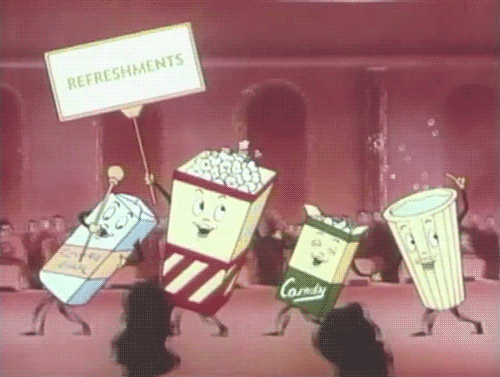 Firstly, before we get to the subject matter at hand.
I've received many heart felt positive reactions from close friends and colleagues since I launched this blog a week or so ago. Many of these folks are individuals I've met over the course of my career in which I have a great deal of respect and admiration. I really appreciate all the words of encouragement – it gives me confirmation I am heading down a worthwhile path and maybe I'm not alone in some of my concerns and frustrations. I really appreciate all those kind words. You know who you are!
Back to the blog.
The first blog post retelling the history of Pittsburgh's flooding challenges is just the beginning of many great things to come in my mind for this blog. Here's a smattering of the thoughts that I have rolling around upstairs:
Guest blog articles – I'm currently working my way through my personal rolodex recruiting guest blog writers to help produce content for the blog. Well my "metaphorical rolodex" in my brain, not an actual rolodex. I mean do they still even make physical rolodexes? Furthermore what's the plural of "rolodex"? Rolodexi? Google is recommending that I capitalize the "R" in rolodex for some strange reason. Is there a person named Rolodex? Is he/she a former Bond villain? So many questions. No, I will not capitalize "rolodex", sorry google. BTW if you're in my metaphorical brain rolodex and haven't heard from me yet, you will probably see an email from me soon asking if you'd be interested in writing an article for the blog. If you are reading this and you are uncertain if your metaphorical index card is in my metaphorical brain rolodex and would be interested in writing an article feel free to contact me at pghflood@gmail.com.
Literature reviews and summaries of complex studies – There are a tons and tons of great websites, papers, articles, videos, flyers, pamphlets and betamax tapes (just kidding) out there on the web related to all things flooding. It's a national problem, not just a Pittsburgh one, in case you've been living in hibernation over the past couple years (lucky bastard – BTW don't ask who's president). This blog will bring those resources to your attention as I come across them. I will also read them and summarize them for you so you don't have to read like a thousand pages of dense scientific research with all kinds of graphs and charts. I will also try as best as I can to explain them in plain language, not PhD level speak gobbledygook (big thumbs up to google on that spell check – sorry for speaking negatively about you earlier, google). I will then archive them in a library for everyone to easily access for future reference. If there's a flooding related study or paper you would like me to read and publish a summary on the blog send it on over to pghflood@gmail.com. I'd love to read it.
Pittsburgh centric maps and flooding analysis – I've got a bunch of mapping analysis in my back pocket (again metaphorical) that I plan on unveiling on this blog. I love working with numbers and making them into maps that people can visualize. It's probably my number one favorite hobby. Don't laugh at me, no really stop it. I plan publishing those maps here on the blog as I finish them. The rainfall and flooding maps archive will continually be updated, as always. For the six of you that like maps and data as much me feel free to contact me at pghflood@gmail.com. Let's make some maps!
---
Whelp, that's all I got for now. Keep checking back or subscribe your email address to this blog to get automated notifications directly to your inbox.
P.S. Time between posts at the onset of this blog might be a bit sporadic as I work towards putting together a solid backlog of blog posts. Please be patient, I know you have a salacious appetite for flooding information, but I am only one person.